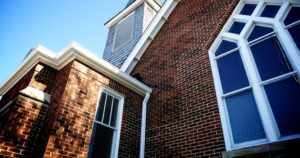 We are excited to announce that Lord willing, the former Swedish Methodist Church at 107 Highwood Ave. in Highwood, a local landmark, will be Redeemer's future home!
We have an agreement to purchase the Highwood Church for our permanent home, renewing a sacred space as a center for worship, study and good works.
But this is just the beginning of a process, and there are still a number of items to be worked out for this to happen.
So please be praying for:
Our process for approvals with the city of Highwood;
Our ongoing funding needs for this opportunity;
Plans to develop the space in the best way;
A renewed and focused vision to serve the local area.