You've heard it said that the past is always with us.  It's also true that the future is with us, in our hopes, dreams and plans, and in the laughter of children.  And sometimes there is a very unique moment when the past and the future are brought together.  Church of the Redeemer is in that kind of a moment now, as the past history of a sacred place in Chicago's North Shore is renewed for ministry now and for generations to come.
A Home for Redeemer
For two decades Church of the Redeemer has carried out its mission as a place of worship, healing, transformation, and sending disciples for Kingdom witness. This fruitful work, which has touched so many lives, has been carried out in rented facilities throughout Chicago's North Shore region. Our sojourn has brought us gifts, to be sure. And it has presented challenges, including the time and energy involved in weekly set-up and tear down, and the sense that visitors may see our community as 'temporary.'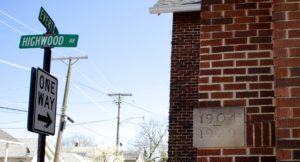 As we approach our twentieth anniversary God has been leading us to a permanent home. That place is the former Swedish Methodist Church in Highwood, Illinois, built in 1904 and virtually unused for the past 50 years. Our project, already underway, is to restore the building to its original purpose as a sacred space, update the facilities, and renew its mission as a place of worship, formation, and service.
The building sits in the center of the Highwood community, two blocks from the train station, near Highway 41, nestled between Highland Park and Lake Forest, with Deerfield to the West.  Historically a town of immigrants, Highwood is ideally suited to our identity as a global church, and it will present many opportunities for us to engage in local service and outreach.  In addition, 1% of funds raised will be used to build a church in Rwanda as a witness to our global connection.
Some Specifics 
The Highwood building is over 9,000 square feet of space on two levels, with room for offices, nursery and classrooms for our expanding children's ministry, gathering areas, and a main sanctuary for 200 worshipers.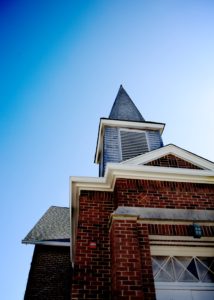 The renovation will feature the latest concepts in energy conservation, along with a sense of the 'sacred' that is so important to liturgical worship. 
The building will be ADA accessible, with parking across the street in the city lot that we have already repaved for our use and for the greater good of the community.
The Opportunity and Challenge
The response to our appeal has already been strong and encouraging, and the finished costs represent good value and careful stewardship.
This is an exceptional invitation to join with Church of the Redeemer as we take a step of faith forward into a permanent facility that will touch many lives here and around the world. In helping us to raise the needed $100,000 you participate in the mission of God's Kingdom through Redeemer, providing a legacy that will enable fruit to be borne long into the future. Gifts of any amount are welcome, and we thank you in advance for your generous and prayerful response to this unique opportunity.
We have revised the figures based on actual expenses (rather than earlier estimates); the increases being primarily due to code requirements for fire safety and some structural issues (e.g. roof strength and water abatement).
Anticipated costs of building purchase and renovation: $1.9 million

Amount already pledged:  $1.275 million

Goal for amount yet to be raised: $100,000
If you'd like more information, or would like to talk about donating stocks or other securities, please call our office to set up a conversation with our Treasurer.

 

You can also give online at the link below.