Church of the Redeemer values its relationships to other churches, and to the larger leadership that provides oversight and authority.  We're not an 'independent' church, but a community that nurtures its external, as well as internal, relationships.
From its early days, Redeemer has had a unique relationship with the Anglican Church of Rwanda.  We began as a mission outreach of the African church, although worshiping and witnessing in our context here, drawing on the vitality of the church in the 'global south' for our ministry here on the Northshore of Chicago.  Below are some specifics of these relationships, to help to put some pieces in place in understanding these connections: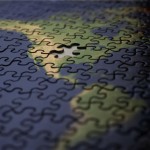 The Anglican Church of Rwanda, (PEAR—Province de L'Eglise Anglicane au Rwanda) part of the global Anglican Communion, The Most Rev. Onesphore Rwaje, Archbishop is a strong point of connection and influence for us, through Rwanda Ministry Partners.  As part of that we also enjoy a particularly close relationship with the Shyira Diocese in Rwanda, home to Sonrise School, St. Michael's (our partner parish) and Cathedral of St. John the Baptist.
We are part of the Diocese of the Rocky Mountains (website forthcoming).  Redeemer's bishop is the Rt. Rev. Kenneth Ross, located in Colorado Springs, Colorado.