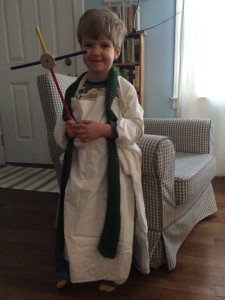 Ministry with children is important to us. Our purpose is to tend and nurture our little ones so that God's life-giving work can produce growth—core, roots, branches, leaves, and fruit.
Rooted in scripture and prayer, we nurture the whole child through the whole of childhood and enable transforming encounters with God, initiated by God's Spirit through Jesus Christ.
Our children's ministry takes place each week during the 10am Sunday worship service.
GROWTH: All growth is initiated by God, the Giver of Life.  Each child is surrounded by God's love, and receives nourishment from His Spirit and His Word. Children meet God in awe and mystery; it is His daily grace that causes them to grow.
TEND AND NURTURE: While we acknowledge that we cannot bring forth growth in a child, we can help create safe and nurturing space where children can encounter Jesus and their faith can begin to grow.  Each child is surrounded by the people of God; each one is nurtured by family and tended by the church community. Recognizing that God is the Giver of Life and that He calls forth all growth, we see our "adult work" as supporting, discipling, tilling and gardening.
CORE: (Belonging) As they grow, each child is welcomed into the life of God's people and forms an identity as God's beloved child. Each child belongs.  As teachers, mentors and parents tend to young believers, all are formed in the character of God's people.
ROOTS: (Believing) Our teaching and learning are rooted in prayer and scripture.  Recognizing that faith is inspired, not taught, we provide opportunities for children to invite God's presence through play, stories, experience and imaginative interaction with God's word.  Learning about God and growing in Him are one and the same. Discipleship and spiritual growth are the natural result of coming to know God—Father, Son and Holy Spirit—and being in God's transforming presence.
BRANCHES: (Becoming, Worshiping) In worship, children open their eyes to see the work God is doing.  They sense awe & wonder through liturgy, sacraments and symbols. They are invited to sing, dance and play in worship. They encounter God and are transformed.  As each child grows, they are encouraged and affirmed in their unique gifts.
LEAVES & FRUIT: (Reaching Out, Connecting Globally, Telling the Story) Children of all ages are invited to share their gifts; they give as well as receive as they participate in the life and worship of the church.  Each child has authentic opportunities to serve within our church community and in reaching out to others—especially our brothers and sisters in Rwanda.
"They will be called mighty oaks,
a planting of the Lord,
for the display of his splendor."
— Isaiah 61:3
Download a PDF presentation of the Children's Ministry Vision.