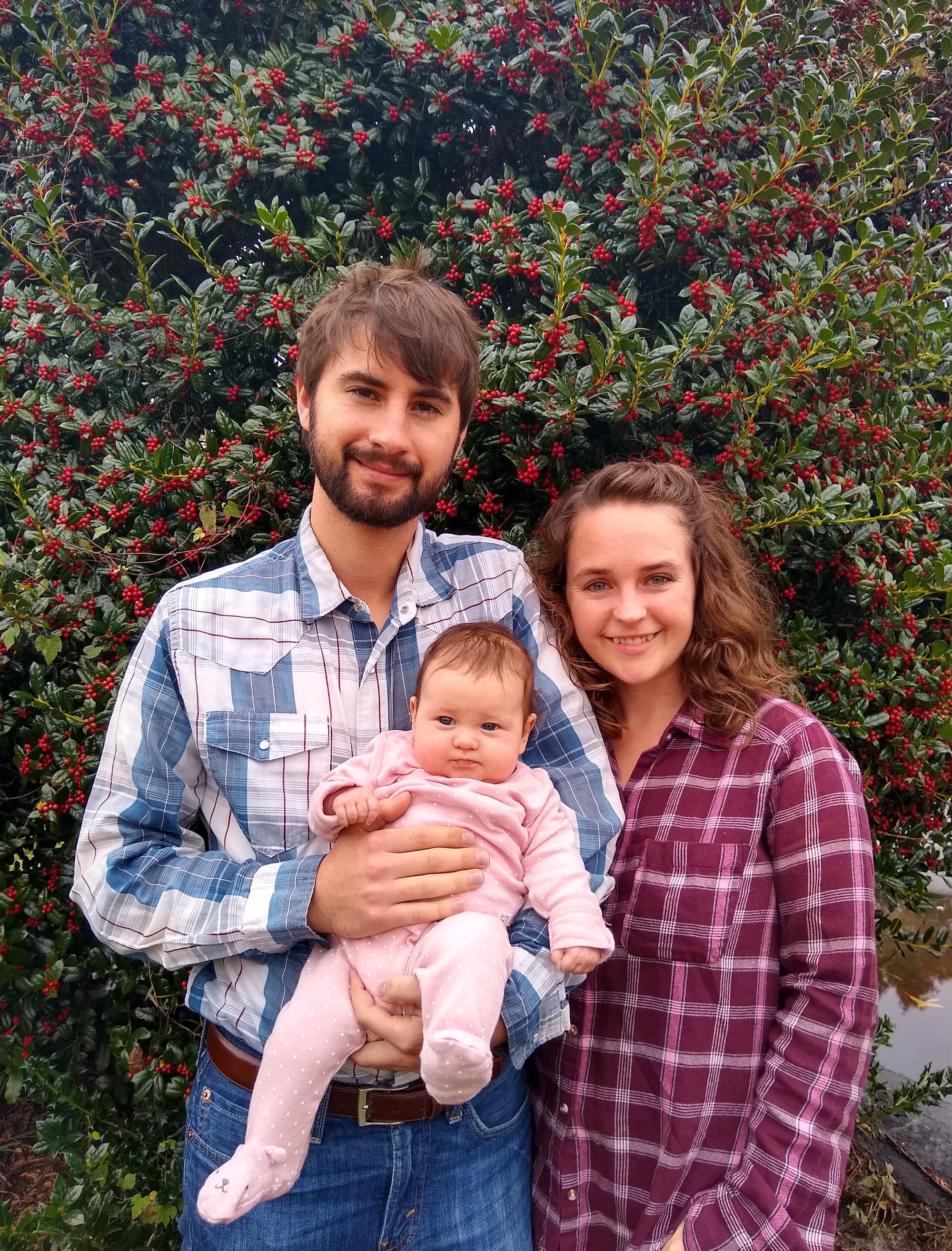 Wade and Chelsea Weeldreyer — Youth Ministry
Wade and Chelsea Weeldreyer began their time in Illinois in 2016 as students at Trinity Evangelical Divinity School and both graduated in 2019, with Wade earning a Master of Divinity and Chelsea earning a Master of Arts in Intercultural Studies.
Originally from South Dakota, Wade majored in Biblical Studies at the University of Northwestern, St. Paul (MN). Chelsea grew up in Florida and South Carolina, and also majored in Biblical Studies, attending Gordon College in Wenham, MA. Wade and Chelsea met in Israel/Palestine, where Chelsea was working at Jerusalem University College and Wade came to study for a semester. They were married in the Chicago area in 2017, and in 2020 welcomed their daughter, Evelyn.
Wade loves God's Word and God's people, and he is ever interested in the intersection of the two. Chelsea loves working in relational capacities and strives to point to Christ as truth and hope for all cultures, ages, and seasons of life. Together they enjoy building relationships with Redeemer's youth (ages 10-13), offering teaching and guidance from Scripture, and facilitating youth events to promote fellowship and faithfulness.
Wade and Chelsea love spending time outside in the natural world (and are fervent fans of BBC Earth's documentaries). They also enjoy reading, playing board games, and being with friends.