Update (7.6.17):
Last night we appeared before the City Council in Highwood.  Our presentation was well received, and the questions asked were helpful clarifications. The primary concern on the part of the city has to do with our request regarding parking, and Highwood's general parking shortage.
The upshot is that before the Aldermen vote on our proposal, they would like for us to sit down with the City Manager and work together on positive steps to improve the parking situation, both for Redeemer and others in that general vicinity. This means that a vote on us acquiring the building is now set for August 1st.
While another delay is a disappointment, the door has not closed, and we're being provided with an opportunity to show that we really do care about the community and our desire to contribute to it in positive ways. We are hopeful that these conversations will be positive and mutually supportive.
Thanks to everyone who attended and filled up the City Council room, and for the many prayers that are being offered up. Let us continue to pray that God's will would be revealed and accomplished — for Highwood, and for Church of the Redeemer.
Update (6.21.17):
Tuesday night it was agreed, by mutual consent, to postpone the vote by the Highwood City Council on Redeemer's proposal for two weeks. The reason is that several aldermen were unable to be in attendance, and there was barely a quorum. The city leadership felt they would rather have a full council (or as close as possible) for a decision like this. We agreed because we would have needed every vote last night to go our way, and that was not certain. So we'll be on the agenda for the July 5th meeting.
Thank you for prayers, and for continuing to pray.
Update (6.1.17):
Last night the Highwood Zoning Commission voted unanimously to allow Church of the Redeemer to utilize the building at 107 Highwood Avenue, which would return the property for church use for the first time in 50 years. Thanks be to God! The next approval meeting will be before the City Council next month. Thank you for your continued prayers.
Update (5.10.17):
These tentative floor plans have been designed by Scott Krone of Coda Design Build in consultation with Church of the Redeemer, and we're currently in the process of seeking input from the Village of Highwood on what they would like to see in the final version of the plans. If you have questions or comments, you may contact Michele Becker.
---
We are excited to announce that Lord willing, the former Swedish Methodist Church at 107 Highwood Ave. in Highwood, a local landmark, will be Redeemer's future home.
We have an agreement to purchase the Highwood Church for our permanent home, renewing a sacred space as a center for worship, study and good works.
But this is just the beginning of a process, and there are still a number of items to be worked out for this to happen.
So please be praying for:
Our process for approvals with the city of Highwood;
Our ongoing funding needs for this opportunity;
Plans to develop the space in the best way;
A renewed and focused vision to serve the local area.
Homeward Campaign
Total needed: $1.2 million
Total pledged: $990,500
Total in hand: $784,000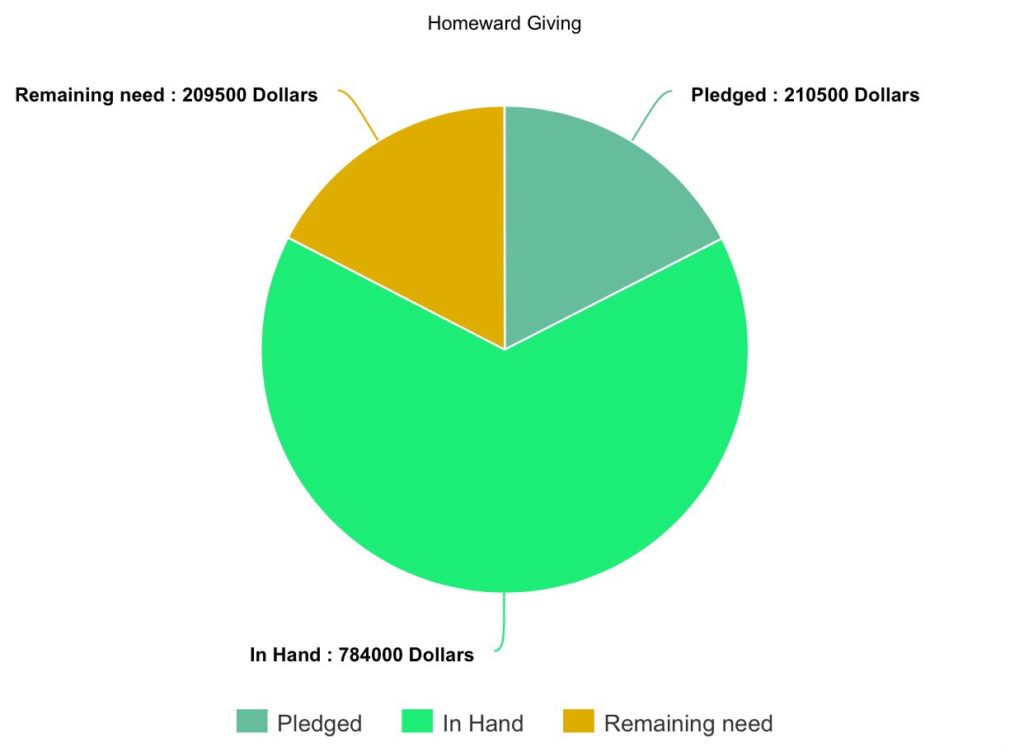 Financials updated 6.22.17