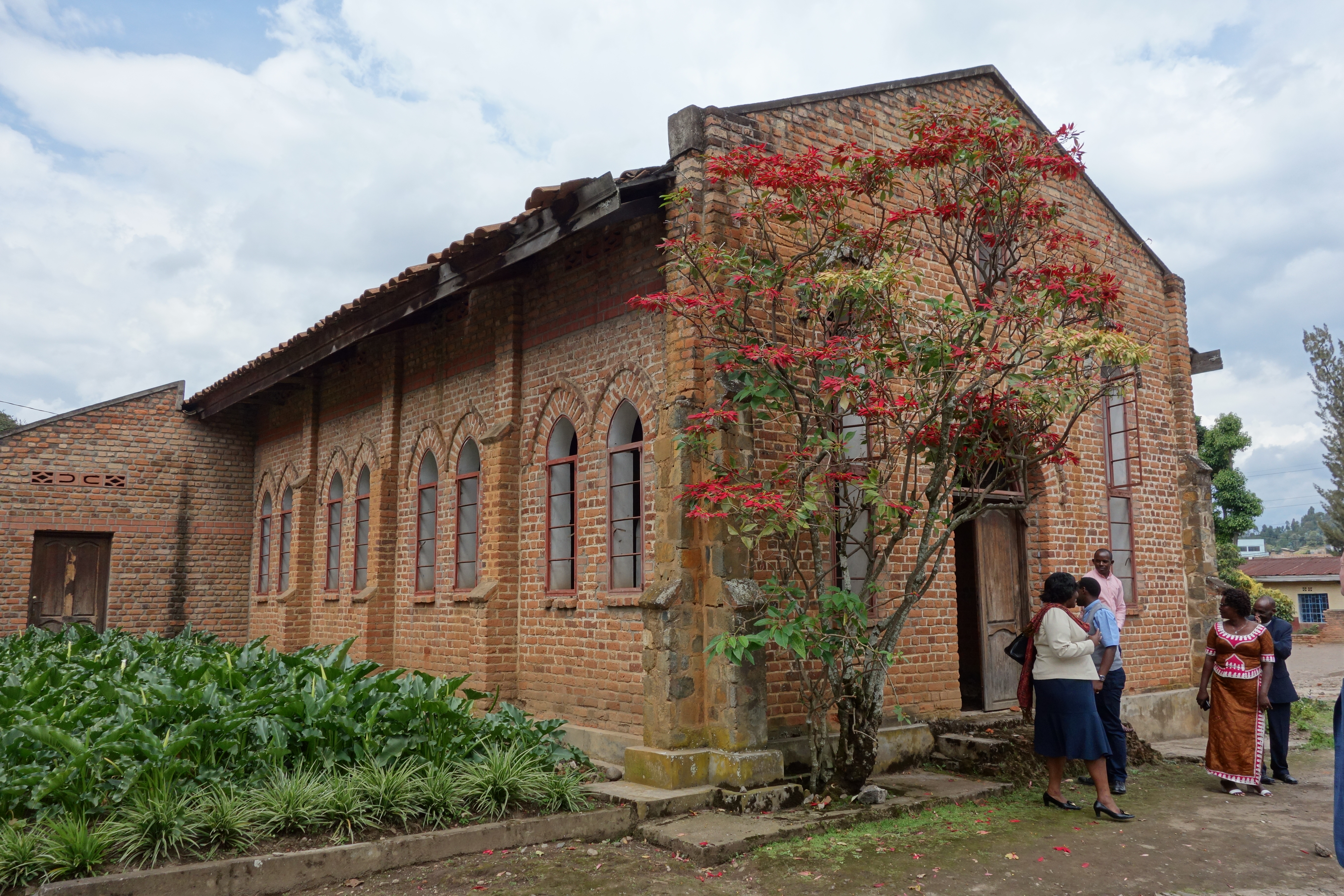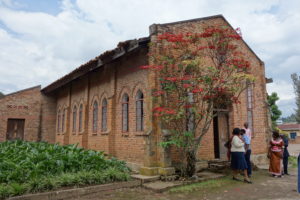 Musanze Rwanda, two hours northwest and several thousand feet higher than the capital city of Kigali, features a beautiful and lush landscape with ancient volcanoes towering over the horizon.  Volcanic stone, one of the hardest known, also forms the foundation of Shyira Diocese's old cathedral—long out of use and neglected.  That is about to change as Bishop Sam Mugisha, along with the leadership team of the current cathedral, prepares to restore to beauty and to full ministry the venerable building.
On his visit there last weekend, Canon Jay Greener entered the building with Bishop Sam, Bishop Ken Ross (Rocky Mountain Diocese) and other diocesan leaders to pray and talk through the beginning of the project.  Thanks to a gift from the Church of the Redeemer Homeward campaign, the work will begin soon.  "When we started to raise funds for the Highwood church home of Redeemer, we also wanted to support a building project in Rwanda," stated the Rev. Canon Jay Greener, Redeemer's Senior Pastor.  "So the Vestry pledged one-percent of all funds raised to this cooperative effort, with the result that we will be renewing sacred places of worship in both the US and Rwanda at the same time.  That truly is a God-given opportunity."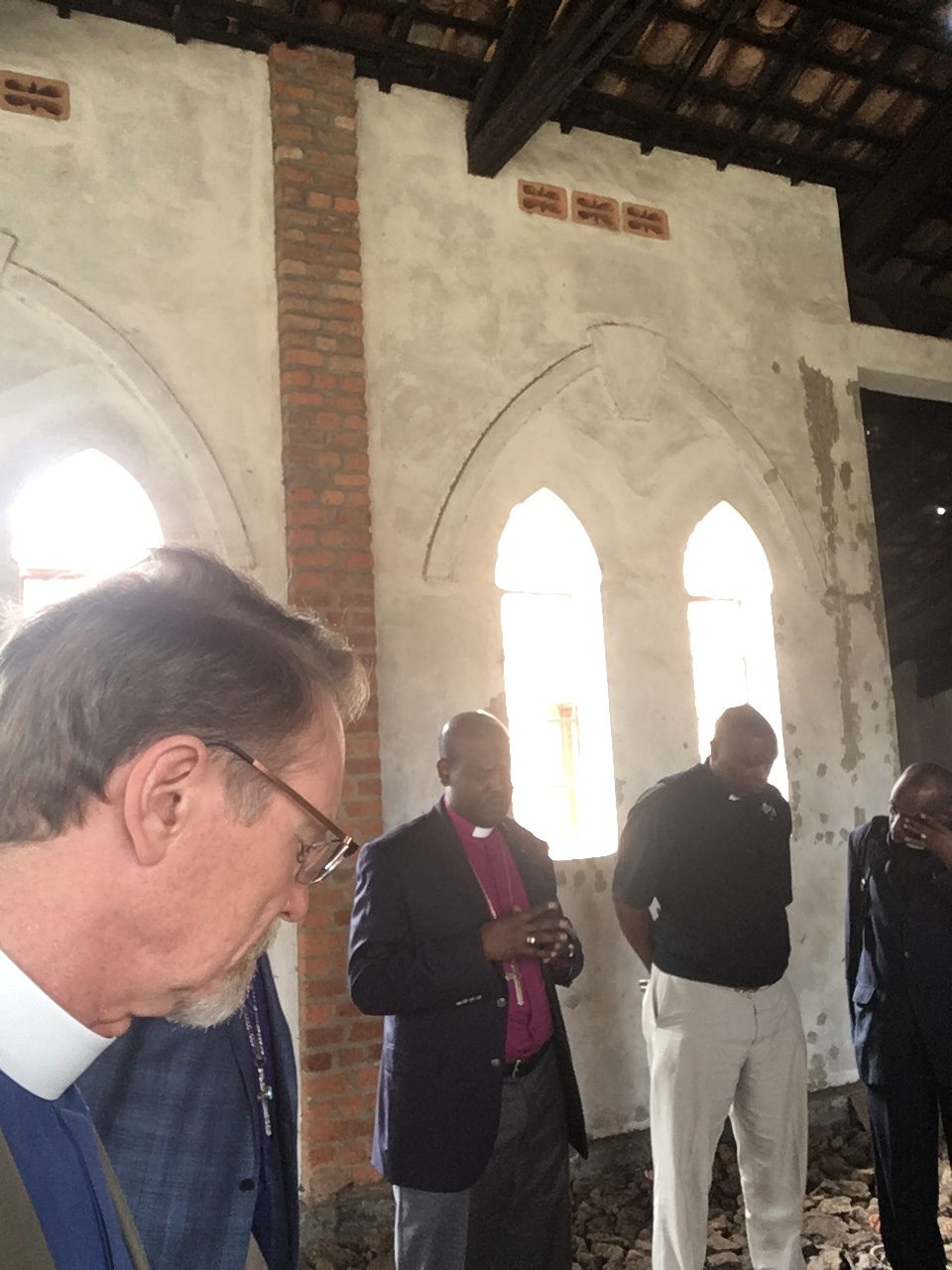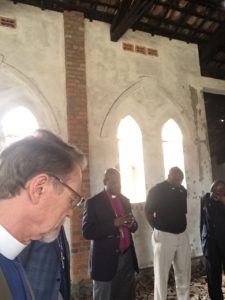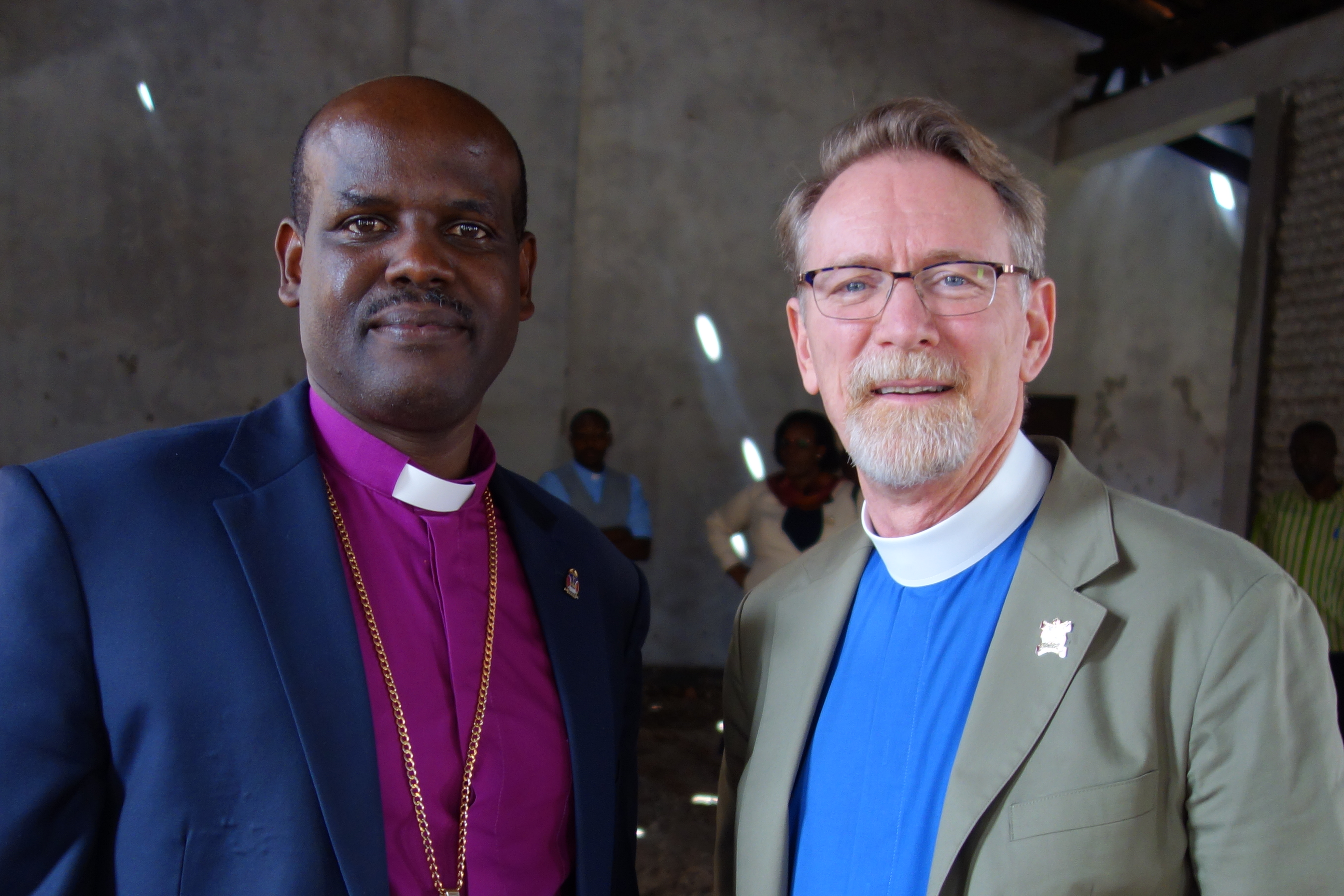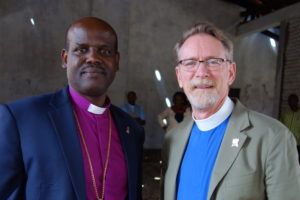 The old cathedral was the center of ministry and reconciliation in the years following the 1994 genocide, until the current cathedral was constructed in 2004.  The renewed space, a more intimate setting than the later building, will be used primarily for prayer and other worship gatherings once the work is completed.