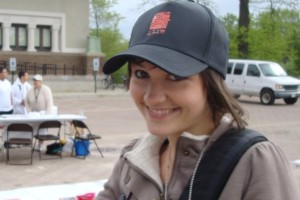 The Church of the Redeemer has its roots in the hearts of a small group of people that had been praying for some time for renewal in the North Shore area of Chicago. They desired to grow in their own faith and to reach out in care and compassion to others. So in 1998 they began meeting on Sunday evenings in a living room in Wilmette.
In November of 1998 the group outgrew the living room, and moved to the North Shore Center for the Performing Arts in Skokie. There Church of the Redeemer began to grow, mostly by word of mouth, drawing people from throughout the region, including the city of Chicago. Its ministries were focused on inviting all to a relationship with Jesus Christ, and worshiping the Lord in word and sacrament.
From its earliest days Church of the Redeemer has had a strong connection to its sponsoring church in Rwanda, and has worked to strengthen these relationships even as it reaches out to the North Shore area. The annual fundraiser for the Sonrise School in Ruhengeri Rwanda involves many people from across the region and covers a significant portion of the school's annual operating expenses.  We also have two former Redeemer staff members, Dan and Kari Hanlon living in Rwanda's capital city and engaged in the work of mission there.  Church of the Redeemer started as part of the mission outreach of the Anglican Church of Rwanda, and now remains connected through Rwanda Ministry Partners.
In August 2005 Church of the Redeemer relocated to Highland Park, and in September of 2006 called the Rev. Jay Greener to serve as Rector (Senior Pastor).  We are part of the Diocese of the Rocky Mountains under the leadership of Bishop Ken Ross.
Church of the Redeemer is a worshiping community seeking to follow God in vital ministry and witness.  We invite you to join us in this exciting journey.
Some Words about Our Anglican Heritage
Practically, Anglican Christianity is rooted in the ancient faith and practice of the first century church, carried forward by those who brought Christianity to the British Isles in the early centuries and renewed by the English Reformers. Marked by a missionary focus, Anglicanism has been about the work of making disciples for over 500 years and has expanded into a worldwide church.
A rich worship experience is a key ingredient of this heritage. Not a performance, but an encounter, our community worship is marked by participation in worship with all of the senses.  There is also a rich appreciation for the aesthetic, the goodness of God's creation and the varied tapestry that is God's family.  In our worship we touch the ancient foundations, but in a way that is fresh, lively, and concerned with vital faith and witness.
Many people remark that Redeemer is a healing place.  Certainly our desire is to offer a place of peaceful renewal in the midst of a world marked by frenzy and overwork.  Some have come to be a part of Redeemer for a season, to receive healing and then move to a field of God's calling.  Others have remained, grown in their faith, and offered healing and holy friendship to others who are finding this to be a place of life.