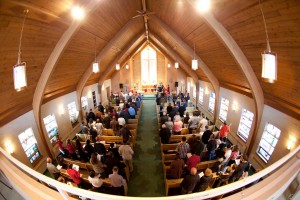 The most engaging way to experience Redeemer is to worship with us on a Sunday morning. Sundays often begin with COR@9, a discipleship encounter that aims to deepen our faith and knowledge of God. Our worship service, beginning at 10am, follows the ancient pattern of Christian worship, yet in a way that is fresh and timely. We gather (in music and prayer), we engage God's word (in reading, proclamation and prayer), we give thanks and celebrate the work of God in Jesus Christ (at the Communion table) and we are sent out to be God's people in the world.  God is present as his people worship together, so come knowing that you will encounter the loving and healing presence of God in this place.
We typically follow our services with a time of hospitality and fellowship–a good time to meet others on this faith journey.
Of course, there are other ways to learn about our community and experience Redeemer.
Here are few ideas: