There are many things to which every church is called: discipleship, witness, transformation, just to name a few.  Here at Church of the Redeemer we've discerned four areas to which God calls us uniquely.  These are not programs or separate compartments; rather they are connected together like spokes on a wheel.  And each area both nurtures us internally as a community and propels us outward in mission.
Worship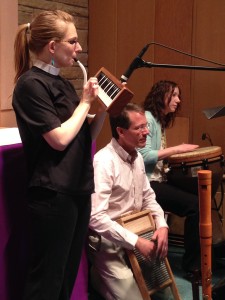 Worship is at the center of the "wheel"; everything else we do flows out of our worship together. Through dynamic worship, rooted in ancient practice, we encounter the living God, receiving strength, healing and insight for today. In our worship, we come together from all ages and backgrounds to engage the scriptures, worship through music and liturgy, and participate in the sacraments. We are powerfully connected through worship, prayer and witness to what God is doing throughout the world.  Read more about worship at Redeemer.
Community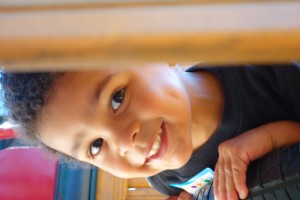 We are made to be in relationship.  The church is not a collection of individuals but a unified and interconnected body.  It reflects different generations, gifts, backgrounds and needs.  Sometimes this is messy, as it requires openness, acceptance, and vulnerability.  But it's where God meets us most powerfully, and it's not something that is easily understood unless entered into.

At Church of the Redeemer, community is not just a buzzword.  We value the unique gift of face-to-face, vulnerable, radical commitment to one another, even as we are growing in the ways we live it out. Through small groups, cross-generational friendships, including ministry both to and with children, as well as other connection points of hospitality and good works together, we continually seek to build up and deepen our life together as a community.
The Healing Journey
Many people remark that Redeemer is a healing place.  This is true of every local body of believers to some extent, but we have discerned that God has given us a special grace to be a healing church for many.  It isn't always easy, but as we receive and care for those whom the Lord brings who need safety, wholeness, and transforming love, God's blessing reaches to all of us.  Some come to be part of Redeemer for a season, to receive healing and then be sent out when God calls.  Others remain, grow in their faith, and offer healing and holy friendship to others.  
Healing isn't something we can pin down or experience through a particular method. At Redeemer, we hold periodic healing retreats that offer teaching, silence, prayer and worship, as well as monthly prayer services in which people can receive prayer for specific needs.  But more often, healing is found through worship and experiencing God's grace through the community.  As we all seek the Lord's healing together, we all experience mercy, renewal, and the courage to be who we truly are in Christ.
Global Relationships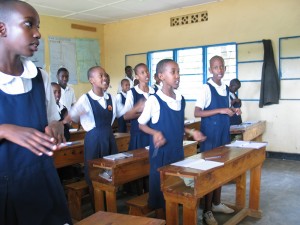 The Spirit is moving across the world in powerful ways. Church of the Redeemer, since our founding, has been especially connected to Christians in Rwanda and East Africa. Through this relationship, as well as other international connections, we are part of a global family that is vibrant, historically rooted and looking to the future. Leaders from Africa and other parts of the world regularly visit Church of the Redeemer, and we send members out to serve and to learn.  Our congregation includes and welcomes people from a variety of cultures and places, and we are committed to strengthening our understanding of God's work throughout the world, and our place in it, as 'global Christians'.
Read more about our global relationships.

Read more about our core values.